Looking to Outsource Order Fulfillment to a 3PL?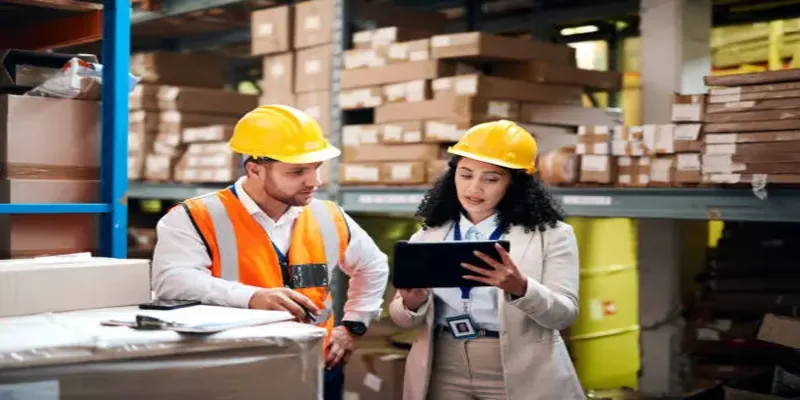 How to Fulfill Newegg Orders?
Newegg logistics, fulfillment, and shipping processes must be carefully managed to ensure customers receive their orders on time. The shipping process significantly impacts the customer's experience and can significantly impact your business's success. To stay competitive, automated multichannel fulfillment is essential for businesses selling through multiple sales channels. Newegg provides an efficient way to manage orders, inventory, and transportation.
To fulfill Newegg orders, partnering with third-party logistics (3PL) companies is one of the best business options. SHIPHYPE is the leading 3PL provider in the industry and provides comprehensive fulfillment services for Newegg orders. Following steps cover the process of 3PL fulfillment for Newegg orders:
Make A Plan
A 3PL provider will create an execution plan for receiving, stocking, and shipping incoming orders from Newegg. This includes setting up transportation routes and warehousing locations where necessary to meet customer requirements.
Set Up The System
After the plan is made, the 3PL provider sets up the necessary systems to efficiently manage order fulfillment. This means setting up a single dashboard from which the company can track and collect orders, inventory, and shipments.
Receive Incoming Orders
Newegg orders will be sent directly to the 3PL provider for fulfillment. They will be processed quickly and accurately with careful attention to detail.
Warehouse & Ship Orders
Once orders are received, they will be stored in designated warehouses where inventory is carefully monitored. From there, orders will be picked, packed, and shipped to customers using the most efficient transportation method for that city and region.
Track & Report
The 3PL provider can also provide tracking information and reports on order fulfillment processes. This allows businesses to gain insights into the performance of their operations so they can adjust their strategies and maximize efficiency.
How 3PLs Help Fulfill Newegg Orders?
3PLs are essential for businesses looking to fulfill Newegg orders efficiently. They provide comprehensive services that help streamline the fulfillment and shipping process and reduce costs. 3PLs help businesses ensure orders are shipped quickly, accurately, and cheaply. Some eCommerce stores use 3PLs to handle returns, manage inventory levels and even provide customer service.
3PLs can provide freight forwarding services that help reduce shipping costs for businesses looking to fulfill orders on Newegg. They can also arrange packing, labeling, and other required preparation services before shipment. Additionally, many 3PLs offer order tracking systems that allow businesses to keep tabs on the progress of their charges.
How do 3PLs connect with Newegg?
To connect with Newegg, 3PLs use a variety of technology solutions. These include APIs, EDI integration, and dedicated portals that allow businesses to submit orders quickly and easily. Once connected, 3PLs help companies manage their orders on the Newegg platform. This includes tracking inventory levels, creating discounted prices for bulk orders, and more. Additionally, many 3PLs offer quality assurance services that help ensure orders are shipped accurately and arrive on time.
Benefits of Outsourcing Newegg Fulfillment Needs
Every business has unique needs for fulfillment and managing an eCommerce order process. By outsourcing Newegg fulfillment needs, companies can benefit from the expertise of a 3PL in the following ways:
Streamlined Operations
A 3PL can help streamline operations by simplifying and automating processes such as shipping, tracking, returns, and more. When businesses outsource their fulfillment needs to a 3PL, they can save time and resources.
Reduced Costs
Outsourcing Newegg fulfillment needs to a 3PL can help businesses reduce costs associated with shipping, handling, and other tasks. Additionally, companies will have access to discounts for bulk orders and other services that may not be available in-house.
Improved Customer Service
A 3PL can provide a seamless customer experience by managing orders, tracking information, and providing quality assurance services. This helps businesses ensure their customers are satisfied with their order process.
More Reach
3PLs offer services beyond just managing orders. They can help businesses reach a larger audience by providing access to global shipping and distribution networks. This helps businesses expand their reach and increase sales.
SHIPHYPE works as an extension of your team and as a direct partner with Newegg. We understand the complexities of managing eCommerce orders, and our experienced staff is here to help you every step of the way.
Things To Consider When Looking for a 3PL for Newegg Orders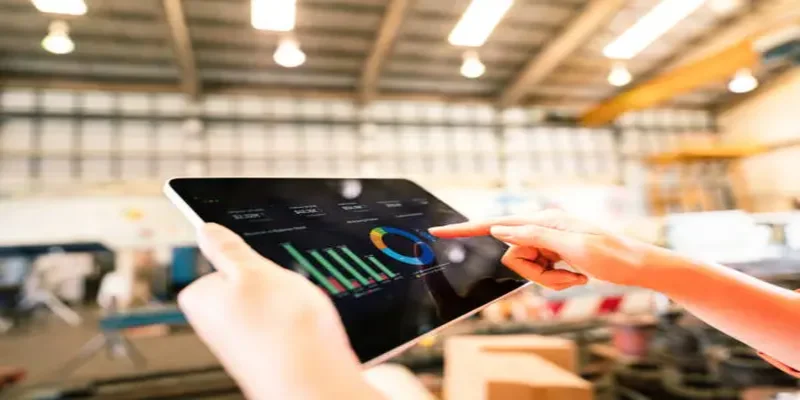 Every 3PL has different capabilities and services, so it's important to research when looking for the right provider. Here are some key things to consider:
Expertise
Many fulfillment centers in the market don't have enough experience managing Newegg orders and have limited knowledge of the platform. It's essential to find a 3PL that has extensive expertise in this area.
Reputation
It is pronounced that a company will have to review the reputation of the 3PL. You should check customer reviews and ratings to ensure the 3PL is reliable, trustworthy, and has a good track record for fulfilling orders accurately and on time.
Legal Documentation
When shipping any products, it is essential to ensure all legal documents are in place. Ensure the 3PL has the paperwork and licenses required for international shipping and distribution. SHIPHYPE offers complete legal documentation, so you can rest assured that your orders will be complied with.
No Overhead Cost
Outsourcing your Newegg fulfillment needs to a 3PL can help businesses reduce costs as they won't have to invest in personnel, technology, or infrastructure. SHIPHYPE takes care of the logistics and offers competitive shipping rates, making it easy to manage orders economically.
You should consider these things when looking for a 3PL for Newegg orders. Outsourcing your needs to a trusted and reliable provider can help businesses save time, money, and resources. SHIPHYPE is here to handle every aspect of your order fulfillment needs so you can focus on growing your business.
Top 5 Options for Newegg Order Fulfillment
The top 5 options for Newegg order fulfillment are as follows:
SHIPHYPE
Vantec Logistics
Fulfillment Bridge
ShipBob
3PL Central
Why Choose SHIPHYPE As Your Fulfillment Partner?
When looking for a 3PL, finding one with experience managing Newegg orders is essential. SHIPHYPE has been providing eCommerce & fulfillment services for many years, and our experienced staff is here to help you every step of the way. Some of the benefits of working with SHIPHYPE include the following:
Competitive Shipping Rates
With SHIPHYPE, you will have access to competitive shipping rates. We offer discounts for bulk orders and provide reliable tracking information for every shipment.
High-Quality Services
Our team of experts is dedicated to ensuring quality control measures are in place. Our fulfillment center is well-equipped with the latest technology, so businesses can trust that orders will be handled quickly and accurately.
On-Time Delivery
We understand the importance of time when fulfilling orders and have invested in technologies and processes that ensure on-time deliveries. Our experienced team is dedicated to providing accuracy and speed in order delivery.
Global Distribution Networks
SHIPHYPE has access to global distribution networks, so businesses can expand their reach and tap into new markets. We offer fulfillment services across the US, Europe, Asia, and Australia.
These are just some reasons SHIPHYPE is a great partner for Newegg order fulfillment. Your business will benefit from our experienced staff and reliable services. Contact us today to learn more about how we can help your business succeed.
Request a quote
Fill the form below and our sales team will be in touch.
Don't like forms?
Email Us:
[email protected]