Looking to Outsource Order Fulfillment to a 3PL?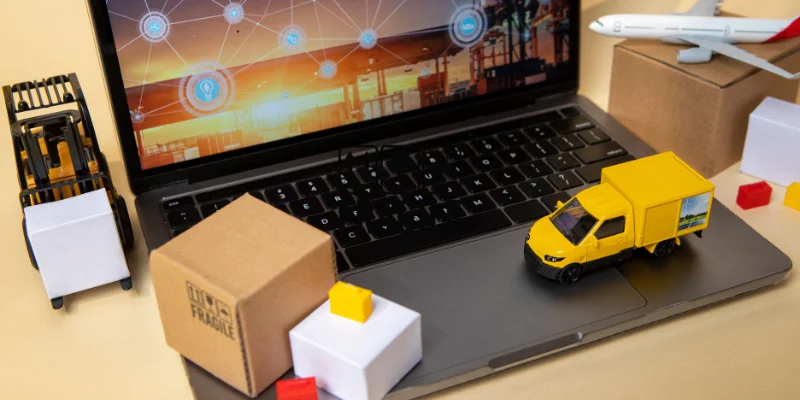 How To Fulfill TradeGecko Orders?
Fulfilling orders is one of the most demanding aspects of a successful business. With TradeGecko, you can easily and quickly fulfill orders with maximum efficiency and 99.9%, inventory accuracy. TradeGecko makes it easy for 3PL warehouse manager to integrate their integration manager shipment tracking, inventory management, warehousing, and reporting systems. Through the integration, TradeGecko provides specific instructions on how to fulfill orders.
TradeGecko shipment tracking also offers LMS Logistics Solutions for shipment tracking and inventory management, which ensures order fulfillment is quick and efficient with a 99.9% accuracy rate. This helps businesses maximize their efficiency while ensuring they can meet customer demands quickly and effectively. Integrating TradeGecko's Sales Order Download feature is also a great way to ensure orders are fulfilled quickly and accurately.
How 3PLs Help Fulfill TradeGecko Orders?
Third-party logistics (3PL) providers are a great way to help fulfill TradeGecko orders quickly and efficiently. By leveraging their networks, technology, and resources, 3PLs can take the hassle out of managing shipping and handling operations for businesses.
Leveraging Logistics Expertise:
A 3PL can provide expertise in logistic services that may be lacking within your trade business. With the help of a 3PL, you'll have access to sophisticated shipping and tracking systems and deep knowledge of optimizing processes and customer experiences.
Increased Storage Capacity:
A 3PL can help you expand your storage capabilities. By leveraging their warehousing and fulfillment services, you can free up the resources and time to manage inventory in-house so your business can focus on what it does best.
Access to More Carriers:
With a 3PL at your side, you will have access to more carriers which translates into better shipping rates and delivery times. With just a rare click, you can compare costs across multiple pages, ensuring that your orders are fulfilled efficiently and cost-effectively.
How Do 3PLs Connect With TradeGecko?
3PLs (Third-Party Logistics) are companies that provide fulfillment services for businesses. TradeGecko makes it easy to connect with 3PLs and offers a mixture of options depending on your needs. With our step-by-step integration-specific instructions, you can set up inventory integrations with some of the most popular 3PLs. Once you've done that, The delivery from Integration Manager will handle the delivery from your 3PL to TradeGecko. They also support our own integrations if you need more flexibility and control over the entire process.
Using a 3PL for Cart Fulfillment, Shipment Tracking, and Inventory Accuracy is critical for keeping customers updated on their orders and inventory up-to-date. TradeGecko supports various destination integration functions that sync data from multiple eCommerce order sources. With 3PL integrations, you can streamline the entire fulfillment process, ensuring accuracy and timely delivery to your customers. This is done efficiently, allowing you to focus on other aspects of your business.
Benefits Of Outsourcing TradeGecko Fulfillment Needs
Outsourcing TradeGecko fulfillment needs is a great way to streamline functions, save time and money, and focus on core business activities. A 3PL provider can take care of all the logistics-related tasks for you efficiently and cost-effectively.
Reduce Operating Costs:
By outsourcing your TradeGecko fulfillment needs to a third-party logistics (3PL) provider, you can reduce the operational upfront cost associated with managing the supply chain and order fulfillment process. This includes staffing, warehouse space, and inventory management technologies.
Improve Efficiency:
Outsourcing your TradeGecko fulfillment needs to a 3PL provider will also help improve overall efficiency in order management, shipping, and returns processing. With on-time delivery tracking capabilities and access to their extensive network of carriers, you can be sure that orders are delivered quickly and accurately.
Streamline Processes:
You can streamline the entire order management and fulfillment process by outsourcing your TradeGecko fulfillment needs to a 3PL provider. This includes inventory control, product preparation, shipping processes, tracking services, and more so that you can focus on the core elements of your business.
Things To Consider When Looking For A 3PL For TradeGecko Orders
Finding the right 3PL (third-party logistics) provider for TradeGecko orders can be daunting. However, taking into account factors makes the process easier. Here are some critical factors to regard when selecting a 3PL for TradeGecko orders.
Inventory Accuracy And Customers:
When looking for a 3PL for TradeGecko orders, make sure they can accurately track inventory and provide up-to-date information to customers regarding availability and estimated delivery times so that you can ensure your customers' satisfaction and trust.
Destination Integration Functions Supported:
Ensure that the 3PL you choose can integrate with your choice's e-commerce order sources and supports destination integration functions like automated returns or delivery confirmations. That is needed for a smooth and seamless order fulfillment process.
Onboarding Service Less Than One Hour:
A good 3PL for TradeGecko orders should offer onboarding services that can be completed in less than one hour. This will help ensure a seamless transition from the existing process to the new operation with minimal disruption so that you can use the new system with minimal delay.
Top 5 Options For TradeGecko Order Fulfillment
TradeGecko is a popular inventory management system that offers a range of options for order fulfillment. Here are the top 5 choices:
SHIPHYPE
In-house fulfillment
Dropshipping
Fulfilled by Amazon (FBA)
Hybrid fulfillment
Selecting the right order fulfillment option is critical for the success of any eCommerce business. By interpreting the pros and cons of each option, you can make an informed decision that meets your specific needs.
Benefits Of Choosing SHIPHYPE For TradeGecko Fulfillment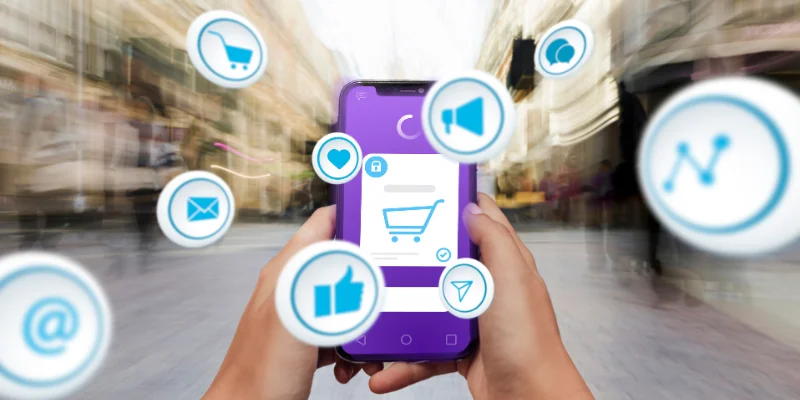 If you're looking for a 3PL provider to help with your TradeGecko fulfillment needs, then SHIPHYPE is perfect. Here are some of the honors of partnering with SHIPHYPE.
Seamless Integration:
SHIPHYPE is the perfect 3PL for TradeGecko integration, allowing orders to sync directly from your store into their system in real time. This means you can start processing orders as soon as they arrive while eliminating manual data entry and errors.
Flexible Order Routing:
With SHIPHYPE, you can easily set up custom rules to route orders to any number of fulfillment centers or warehouses. This allows you to minimize lead times for your customers and ensure that their orders are delivered quickly and accurately.
Access To Global Warehousing & Fulfillment Centers:
They partner with warehouses and fulfillment centers in multiple countries, allowing you to store your products closer to customers for faster shipping times. This means you can offer your customers competitive delivery options while reducing costs.
Request a quote
Fill the form below and our sales team will be in touch.
Don't like forms?
Email Us:
[email protected]