Looking to Outsource Order Fulfillment to a 3PL?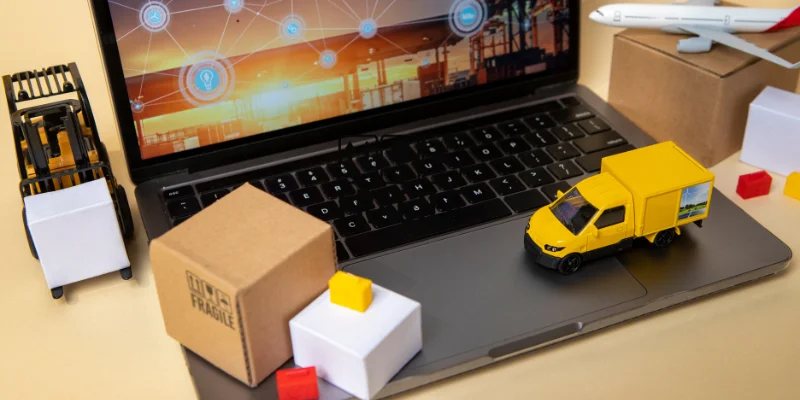 How To Fulfill Shippo Orders?
Fulfilling orders for Shippo customers is a relatively simple process. All you need to do is use a third-party logistics (3PL) provider to take care of the shipment and delivery of goods from the merchant to their customer's doorstep. By using 3PL, merchants can save time and money and offer more seamless order fulfillment and optimized delivery times.
With 3PL, merchants can pick up their orders at the source and deliver them directly to the customer's address – no intermediary or manual entry is involved. Additionally, many 3PL providers offer tracking services so customers can follow their orders from start to finish. With Shippo's API integration options, connecting with a 3PL provider and managing orders more efficiently is easy.
How 3PLs Help Fulfill Shippo Orders?
Third-party logistics (3PL) providers are essential to the last-mile delivery process for Shippo orders. 3PLs help customers get their shipments to their destination quickly and reliably.
Tracking Orders:
3PL providers can track orders throughout the fulfillment process easily. This helps ensure that shipments reach their destinations on time and in complete condition, creating a positive customer experience so that orders are shipped and delivered seamlessly.
Scalability:
3PL providers can handle orders of any size or volume quickly and efficiently, ensuring Shippo orders can be fulfilled no matter how large they become because they have access to more giant warehouses, better technology, and more staff. This scalability is invaluable for businesses that experience seasonal spikes in orders.
Automation:
3PLs can automate many aspects of the fulfillment process, reducing manual labor and eliminating errors. The automation also helps ensure that orders are fulfilled quickly so customers can receive their purchases promptly.
How Do 3PLs Connect With Shippo?
Third-party logistics (3PL) providers can easily connect with Shippo. By integrating their systems with Shippo, 3PL providers can automatically sync shipping information and status updates between the two platforms. This makes managing carrier contracts and real-time access rates for customers easier. With this connection, 3PLs can enjoy a wide range of benefits, such as increased shipping accuracy and efficiency, improved tracking capabilities, reduced costs associated with manual data entry, and streamlined shipment management.
Additionally, 3PLs can leverage Shippo's expansive network of carriers and ship packages to any destination worldwide at discounted rates. Ultimately, the connection between Shippo and 3PLs makes it simple to manage orders, track shipments, and provide customers with exceptional shipping experiences.
Benefits Of Outsourcing Shippo Fulfillment Needs
Outsourcing fulfillment needs an often overlooked but highly beneficial option for businesses using Shippo. By outsourcing your 3PL (third-party logistics) needs to a reliable provider, you can save time, money, and energy while ensuring high quality in your deliveries.
Improved Efficiency:
By utilizing experienced 3PL services, Shippo fulfillment can be managed more efficiently. From packing and shipping to returns and customer service, a trusted third-party partner ensures that the right products are sent out at the right time.
Quality Control:
By outsourcing Shippo fulfillment needs, companies can benefit from improved quality assurance and control processes managed by experienced professionals. This ensures the accuracy and reliability of orders and helps reduce the risk of errors or delays.
Automation:
With 3PL for Shippo, businesses can benefit from automated order processing and tracking systems that help simplify the fulfillment process and increase efficiency. Computerized systems also provide more accurate data to manage inventory levels and track orders in real time.
Things To Consider When Looking For A 3PL For Shippo Orders
When it comes to finding a third-party logistics (3PL) provider for your Shippo orders, there are several essential factors that you'll want to consider. From customer service and cost efficiency to scalability and tracking capabilities.
Reputation:
Take a close look at the reputation of 3PLs when looking for one to handle Shippo orders. Please pay particular attention to customer reviews, industry awards, accolades, and how long they have been in business. So then, you can be confident that the 3PL you are considering is reliable, competent, and trustworthy.
Services Offered:
Ensure that the 3PL you are considering can handle all the services you need for your Shippo orders. This could include package fulfillment, warehousing, transportation, and even customer service so that you can ensure that all of your needs are adequately met.
Technology:
Check to see what type of technology a 3PL has to manage your Shippo orders. Look for features such as automated tracking, digital reporting, and real-time updates on order status. so you can stay on top of your order fulfillment process.
Top 5 Options For Shippo Order Fulfillment
Shippo is a popular choice for businesses of all sizes regarding order fulfillment services. Here are the top 5 options for Shippo order fulfillment that can help streamline your operations.
SHIPHYPE
ShipBob
Red Stag Fulfillment
Fulfillment by Amazon (FBA)
ShipMonk
Choosing the proper order fulfillment service is crucial for the success of your business. These top 5 options for Shippo order fulfillment offer a range of benefits and features, allowing you to find the perfect fit for your needs.
Benefits Of Working With SHIPHYPE As Your Fulfillment Partner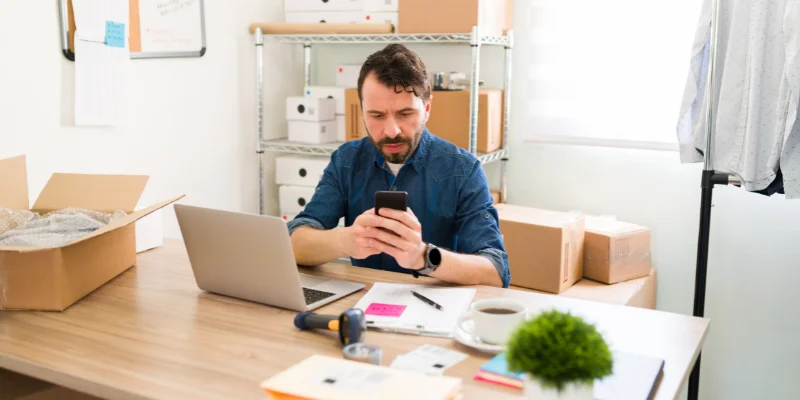 SHIPHYPE is the perfect fulfillment partner for your Shippo orders. They offer unbeatable 3PL services to make shipping more accessible, faster, and cost-effective.
Efficient Fulfillment:
Their efficient fulfillment processes ensure that your Shippo orders are picked, packed, and shipped promptly. They use advanced technology to provide real-time inventory management, order tracking, and pick & pack services. Because of this, your customers will get their orders quickly and accurately.
Dedicated Support:
Their customer service team is always ready to assist you with any questions or issues. They'll provide the resources and insights needed to ensure your Shippo orders are handled quickly and efficiently so that you can focus on the bigger picture.
Global Reach:
With their global fulfillment network, they can ensure that your Shippo orders can be delivered anywhere in the world. Their robust logistics infrastructure provides fast, reliable delivery services to any destination. That's why they are the best 3PL for Shippo orders.
Request a quote
Fill the form below and our sales team will be in touch.
Don't like forms?
Email Us:
[email protected]