Looking to Outsource Order Fulfillment to a 3PL?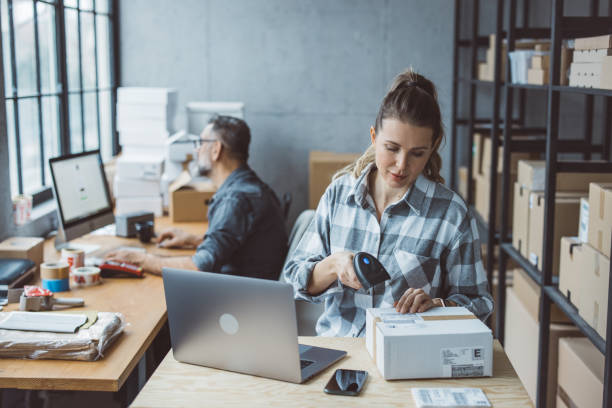 Why Do Startups Look For 3PLs?
Startups are among the most dynamic and evolving businesses in the world. With products that need to be shipped quickly and efficiently, startups look for 3PLs (Third Party Logistics companies) that can provide quality fulfillment services, inventory management, and international shipping.
While looking for a 3PL provider to fulfill their ecommerce business needs, startups should look for a company that can provide the best fulfillment services without hidden fees. Some of the benefits of working with a third-party logistics company include the following:
Faster Delivery Times
Startups usually need their products shipped quickly, without any delays. A good third-party logistics company will ensure the timely delivery of a startup's products, increasing customer satisfaction and helping to drive sales.
Lower Fulfillment Costs
A 3PL provider will often have discounted rates for fulfillment services, offering cost-savings opportunities for startups as they are just getting started. From reducing fulfillment costs to eliminating the need for large investments in warehouses and other resources, a 3PL provider can help startup businesses save money.
Enhance The Customer Experience
The customer experience should always be at the forefront of any business, especially startups. Working with a 3PL provider can help ensure that orders are shipped on time and that tracking numbers are provided so customers can monitor their purchases. By offering excellent customer service, startups will have a better chance of retention and loyalty in the long run.
SHIPHYPE is one of the leading fulfillment services companies in the world, helping small businesses and startups get their products out to customers quickly, efficiently, and cost-effectively. We provide customized solutions that meet each business's needs, whether an established company or just starting.
Do 3PLs Work With Startups?
If you are starting an ecommerce business, partnering with the best fulfillment service is important. Several 3PL companies specialize in working with startups and small businesses so that you can find the right fit for your needs. Working with a Third Party Logistics company can help startups reduce shipping costs, speed up delivery times and provide customers with an enhanced customer experience.
SHIPHYPE provides its clients with excellent services and offers the industry the best customer service. We have years of experience helping startups and small businesses with their fulfillment and logistics needs.
How To Know If A 3PL Is Good For You?
If you are a startup looking for a 3PL provider, there are several factors to consider. Look for a third-party logistics company with extensive experience in working with startups and small businesses and one that offers excellent customer service.
Additionally, it would be best to look for a provider offering international shipping, inventory management, and cost-effective fulfillment services.
Do Extensive Research
When searching for a 3PL provider, make sure you do your research. Look for customer reviews and ratings on third-party logistics companies to see if they fit your ecommerce businesses. Additionally, ask potential providers questions about their services so that you can understand what they offer and how well they can help with your ecommerce needs.
Look At Their Portfolio
A 3PL provider should have an extensive portfolio that showcases their experience working with startups and small businesses. Look at the clients they have worked with and any case studies demonstrating how successful their services are in helping startups achieve their goals. Additionally, you can ask for references from past customers to get more insight into what a particular company can offer you.
Choosing the best 3PL provider for your startup is an important decision that should not be taken lightly. With the right fulfillment service in place, startups can get their products to customers quickly and efficiently, helping them to grow their businesses faster and more successfully.
What To Look For In A 3PL If You Are A Startup Company?
Some of the factors to consider when choosing a 3PL provider for your startup include the following:
International Shipping
Fulfillment companies that can accommodate global shipments are great for startups, as they allow you to reach a wider customer base and offer competitive shipping rates.
Cost-Effective Services
Look for companies that offer discounts or other cost-saving measures, such as flat-rate shipping. This will help keep your overhead costs low, allowing you to focus more on growing your business.
Inventory Management
The right fulfillment center provider should be able to handle your inventory and manage it effectively so that you can keep track of your products and ensure they are always in stock.
Choosing the right 3PL provider for your startup is an important decision that can greatly impact your business's success. Make sure to do your research before deciding so that you can find the best fit for your business needs.
Problems You Will Face When Searching For A 3PL As A Startup
If you are a startup, you may face some challenges when searching for a 3PL provider. Here are some of the common issues startups may run into:
Insufficient Resources
Startups typically have limited financial resources, making it difficult to find a fulfillment company that fits their budget and offers the needed services.
Limited Industry Experience
Many 3PL providers specialize in working with established companies, making it challenging for startups to find a provider that understands their needs.
Lack of Knowledge
Startup founders may not understand the 3PL industry and what is needed to find the right fit for their business.
However, by researching and asking the right questions, you can find the perfect logistics services for your startup. With the right provider in place, you can rest assured that your business is well taken care of and can focus on growing and expanding.
Why Choose SHIPHYPE As Your Fulfillment Partner?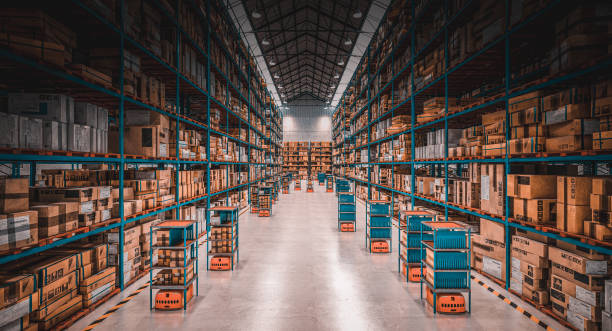 SHPHYPE is not only a 3PL provider but also a partner that can help you grow your business. Our world-class logistics, warehousing, and fulfillment services make us the perfect choice for startups to streamline their business operations.
We provide an efficient and cost-effective solution ensuring your products are timely. Our expertise in inventory management allows us to keep track of stock levels, ensuring your products are never overstocked or out of stock. Some of the reasons why startups should consider SHIPHYPE as their fulfillment partner are:
Scalability and Flexibility
We understand the fast-paced nature of startups, so we offer our services on a scalable and flexible basis. This means you can hire us for only the services you need when you need them without committing to a long-term contract. This allows you to scale up and down as your needs change, giving you the flexibility to adapt quickly to an ever-changing marketplace.
Streamlines Process
Our services are designed to streamline the entire fulfillment process of handling and shipping your products, from warehousing and inventory management to order processing and fulfillment. Our team of experts is here to help you every step of the way, ensuring that your orders are processed quickly and accurately so that you can stay one step ahead of the competition.
No Overhead Costs
At SHIPHYPE, we understand the importance of low overhead costs for startups. That's why we don't require any big upfront investments and offer competitive rates that can fit into any budget. We also provide value-added services such as packaging and labelling, so you don't have to worry about additional costs.
Excellent Customer Service
We take pride in providing excellent customer service to our clients. Our staff is always available to answer any questions or concerns, and we are committed to finding the best solutions for your fulfillment needs. With SHIPHYPE, you can be confident that your customers will receive their orders on time and in perfect condition.
At SHIPHYPE, every business should have access to the best 3PL services. We are dedicated to helping startups achieve success with our world-class fulfillment solutions. Contact us today to learn how we can help your business reach its full potential!
Request a quote
Fill the form below and our sales team will be in touch.
Don't like forms?
Email Us:
[email protected]