Looking to Outsource Order Fulfillment to a 3PL?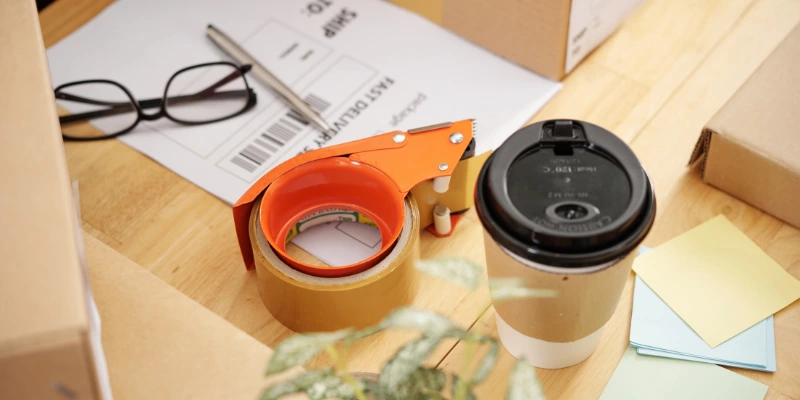 Advantages Of Using Warehousing Services In Toronto
Toronto's warehousing services are a great way for businesses to free up much-needed space and reduce operating costs. By relying on an outside service, they can safely store their inventory while still having the freedom of managing it as though it were in-house.
Warehousing services offer a range of benefits to businesses looking to save time and money while boosting efficiency. With options such as order fulfillment, inventory management, and shipping/receiving available at an outsourced provider's fingertips, companies can become more streamlined in operations so they may better focus on building their business' core areas for greater scalability over the long term.
Benefits Of Working with Warehousing Services In Toronto
Working with an experienced warehousing and distribution company in Toronto can make all the difference for businesses looking to remain competitive and profitable – here are some key benefits!
Comprehensive Supply Chain Solutions:
Toronto-based warehousing services provide a suite of solutions to optimize your supply chain. From inventory organization and order processing to transportation coordination – they are streamlining every step from supplier through delivery!
Contract Logistics:
Offload logistics to a specialist, and you'll free up financial and personnel resources. That way, your team can focus on the areas they do best while still accessing top-notch logistic solutions.
Competitive Pricing:
Toronto-based warehouses and distribution centers offer unbeatable savings! With increased buying power, you can use competitive prices for long-term budgeting.
Secure Storage and Distribution:
Toronto's specialized warehousing solutions ensure your products stay safe, safeguarding against the hazards of damage or loss. Additionally, it can help streamline inventory management for optimal operational efficiency.
Services Offered By Warehousing Services In Toronto
Toronto warehousing services offer solutions perfect for tackling the most challenging supply chain dilemmas, from palletizing to inventory tracking and storage optimization.
Supply Chain Management:
Toronto warehousing services provide an invaluable service to businesses through their comprehensive supply chain management. Their expansive network of raw materials and suppliers, coupled with strategic logistical planning, ensures that the correct goods reach each customer promptly – taking your business's productivity up a notch!
Exceptional Customer Service:
Toronto-based warehousing services go above and beyond in providing top-notch customer service. They keep their clients informed, responding rapidly to their queries while regularly updating them on the progress of shipments – a commitment that sets these providers apart from all others!
Inventory Control:
Businesses in Toronto can benefit from warehousing services that provide real-time inventory control systems, enabling them to manage their stock levels efficiently and stay on top of the constantly changing market on delivery Services.
Things To Consider When Looking For A Warehousing Services Provider
Making the right choice when picking a warehousing services provider in Toronto, Canada, is essential for your business's success. Consider these factors to ensure you find the optimal vendor:
Location:
To best optimize efficient distribution services, warehouse location is critical. Placing a facility near major transportation hubs like the Toronto International Airport helps speed up delivery and can dramatically reduce costs along the way!
Capacity:
To guarantee a successful partnership with your warehousing provider, ensure they can meet your needs. Ensure their storage space is sufficient for inventory and order volume – now and in the future!
Technology:
Streamlining the order fulfillment process doesn't have to be a hassle! With a warehousing services provider that utilizes modern technology and software, you can rest assured knowing your inventory is being managed accurately.
Does Your Business Need A Warehousing Services Provider In Toronto?
Businesses that need to store physical goods have a reliable ally in Toronto's warehousing services providers. With the city being established as an international transportation hub, companies can capitalize on exceptional security for their inventory and enjoy remarkable benefits along the way.
Working with a warehousing services provider in Toronto can give your business the advantage of efficient inventory management, improved shipping and receiving practices, and more streamlined order fulfillment. These benefits reduce time spent on operational tasks like marketing, so you can focus those resources elsewhere to scale up your enterprise! Investing in reliable storage solutions opens new possibilities for growth that you may not have explored before.
Differences between Warehousing Services Provider And Warehousing Services Toronto
A Warehousing Services Provider is an invaluable partner to businesses of all sizes, offering customized solutions for every storage and logistics need. From inventory management across multiple locations to distribution on a global scale – they provide efficient service tailored specifically with each client in mind!
On the other hand, Warehousing Services Toronto is a specialized service catering to businesses operating within Toronto, making it easier for firms in Canada's most significant metropolis to access top-notch storage and distribution services. This local provider offers all sorts of expertise related to logistics – but with an emphasis on keeping things localized.
What Type Of Companies Look For Warehousing Services In Toronto?
Toronto is a powerhouse of possibilities, filled with endless innovative companies representing all sizes and industries. Let Toronto be your launchpad for success.
Online stores:
Online store, like Shopify and Etsy, depends on reliable warehousing services to keep their virtual shelves constantly stocked. Fulfillment centers around Toronto provide a seamless solution that enables lightning-fast deliveries while keeping customers satisfied.
Retailers:
To keep their shelves stocked, premier East Coast distribution retailers like Lululemon and Roots Canada trust Toronto-based warehousing services to manage the logistics between production centers and store locations.
Logistics companies:
Logistics giants such as UPS and DHL rely on efficient warehouses in Toronto to ensure a seamless delivery process. Adept at transporting, distributing, and managing inventory, these logistical specialists are critical to customer satisfaction by providing quick access to goods.
Benefits Of Working With SHIPHYPE As Your Fulfillment Partner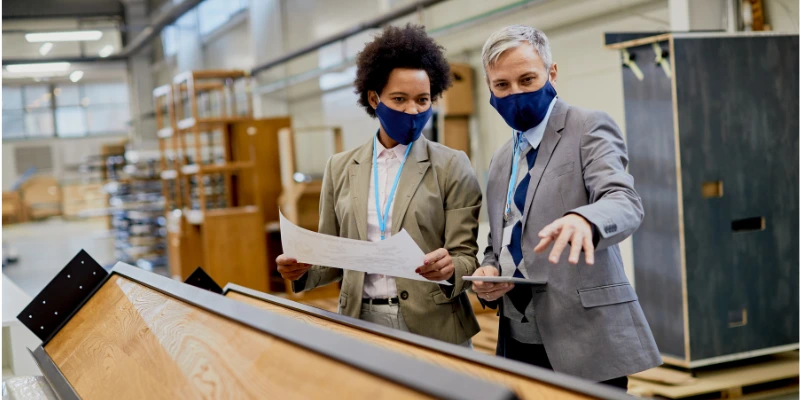 Regarding warehousing and fulfillment, SHIPHYPE stands out as a trusted partner. They have many advantages: fast delivery times and secure storage services!
Fast and Reliable Fulfillment Services:
Their team is passionate about providing superior service and guarantees that particular shipments will arrive punctually, with all items intact. They value timely deliveries and honor their commitment to you by ensuring your satisfaction every step of the way.
Customizable and Flexible Solutions:
They understand that everyone is different and has unique needs, so they provide customizable solutions to fit your business perfectly – no matter how particular the requirements may be!
Bonded Warehousing Services:
Enjoy total security and reassurance with their specialized bonded warehousing service. Never worry about the safety of your inventory again – they guarantee protection for all products stored in our facilities!
Value-Added Partnership:
They work with our clients to understand their vision and form solutions that bring them closer to their goals. Their expertise is more than just a service and value-added partnership based on success.
Request a quote
Fill the form below and our sales team will be in touch.
Don't like forms?
Email Us:
[email protected]