Looking to Outsource Order Fulfillment to a 3PL?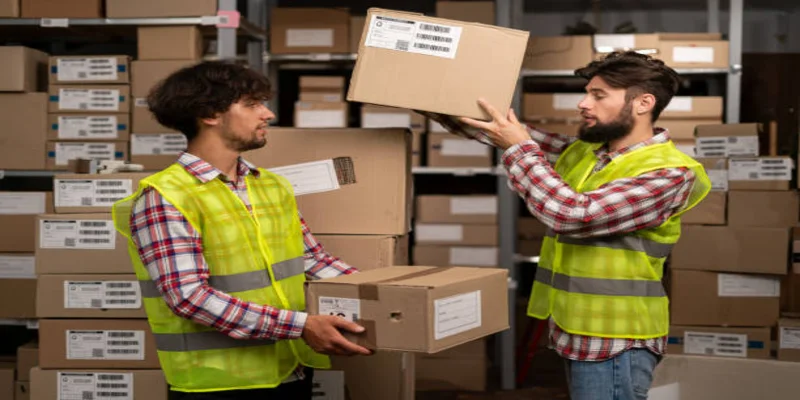 Advantages of Using a Pick And Pack Service
In pick and pack warehouse, fulfillment happens after someone orders something from an online store. Picking is when workers find and gather the right amounts of each product from where they're stored in the warehouse.
Packing is when they put the items in the right box, add the right materials like bubble wrap or packing peanuts, and include any needed paperwork. Then, they label the package and send it to the person who ordered it. Pick and pack services take care of these steps so businesses don't have to. Here are four advantages to using a pick-and-pack service:
Competitive Pricing:
Pick and pack services usually offer competitive pricing. This means businesses can get the items they need for a lower cost than if they purchased them outright. If a business is on a tight budget or needs to save money, a pick-and-pack fee service can help them.
Time-Saving:
Pick-and-pack methods allow businesses to save time. Instead of spending hours in the warehouse picking items and packing them into boxes, they can have the service take care of them. This can be especially beneficial to businesses that have limited staff and need to get orders out quickly.
More Organization:
Pick-and-pack services can help businesses stay more organized. By using a service, businesses can access detailed information about their orders, such as which items were picked and packed, when they were shipped out, and where they are in the shipping process. This helps them keep track of their inventory more easily and ensures that orders go out quickly and correctly.
Quick Market Entry:
Having a pick-and-pack service can also help businesses quickly enter new markets when they do not have the resources to establish an office in that location physically. This allows them to exploit market opportunities without investing in additional infrastructure. It ensures that their orders are delivered on time, even if they are far from the target customer base.
Services Offered by Pick And Pack Companies
Pick and pack companies provide important services that help businesses efficiently manage their products and fulfill customer orders. These companies ensure products are stored, picked, packed, and shipped to customers accurately and on time.
Here are some key services offered by pick and pack companies:
Order Management:
Pick and pack companies can help businesses manage their orders, from the initial entry to packing and delivery. They provide a comprehensive inventory management system and tracking services that ensure all orders are fulfilled quickly and accurately.
Logistics Support:
Pick-and-pack fulfillment centers offer logistics support to help businesses ensure their products reach customers on time and in perfect condition. They provide comprehensive services such as tracking, warehousing, order fulfillment, and reverse logistics support.
Customized Packaging:
Pick and pack companies can also provide customized packaging solutions to ensure all products arrive safely and securely. They offer a range of packaging options, from standard boxes to custom-made packages tailored to each order. This helps protect shipments during transit and ensures products are delivered in perfect condition.
Storage Solutions:
Pick and pack companies also offer storage solutions for businesses that need additional space to store their products. They can provide secure, climate-controlled warehouses where products can be stored safely until they are ready to ship. This helps businesses manage their inventory more efficiently and ensure they have enough stock on hand at all times.
Things To Consider When Looking for a Pick And Pack Service Provider
Many businesses face the same challenges when choosing a pick-and-pack service provider. It's important to research and find out what other customers are saying about the company before deciding. SHIPHYPE also provides a comprehensive range of services and can help businesses get started quickly.
Our team can answer any questions and provide additional information about their pick-and-pack services. Here are some important things to consider when selecting a pick-and-pack service provider:
Quality of Service
Make sure that the company you choose is reliable and provides quality customer service. Ask about their track record when it comes to delivering orders on time and if there are any delays due to unforeseen circumstances. With SHIPHYPE, you can rest assured that your orders will be fulfilled promptly and correctly.
Time Of Delivery:
It is important to consider the delivery time when selecting a pick-and-pack service provider. Ensure that the chosen company can deliver your orders promptly, making it easier to meet customer demands. SHIPHYPE provides fast and reliable fulfillment services with shipment tracking options available.
Fee For Services:
Make sure that the company you choose offers flexible and affordable service rates. It is important to compare costs between different providers before making a decision. SHIPHYPE offers competitive pricing with no hidden fees, so you can be sure you are getting the best deal possible.
Security And Privacy:
It is important to choose a pick-and-pack service provider that offers secure storage and shipping methods. SHIPHYPE has a comprehensive security protocol, so you can rest assured that your orders will be delivered safely and securely. Additionally, all customer information is kept private and secure, protecting your customers' data from theft or misuse.
Does Your Business Need a Pick And Pack Service Provider?
your business sells products online or through catalogs; a pick-and-pack service provider can be helpful. They can save you time and ensure your customers get their orders correctly and on time.
If you have a lot of products and not much space to store them, these companies have warehouses where they can keep your items safe. They're also good at organizing and keeping track of your inventory. So, if you want a smooth and efficient way to handle packing and shipping, a wave picking, batch picking, and zone picking service could be just what you need.
Differences Between Pick and Pack Service Provider and Fulfillment Center Provider
A fulfillment center and a pick-and-pack service provider have some similarities, but there are important differences, too. A pick-and-pack service provider mainly focuses on finding, packing, and shipping individual customer orders. They're good at handling small quantities and ensuring each order is correct.
On the other hand, a fulfillment center does more than just pick and pack process. They can store large quantities of your products, manage your inventory, and handle other tasks like returns and even some customer service. So, if you have a smaller business with many individual orders, a pick-and-pack service provider might be the way to go. But if you have a bigger operation with more complex needs, a fulfillment center could be a better fit.
Why Choose SHIPHYPE As Your Pick And Pack Service Provider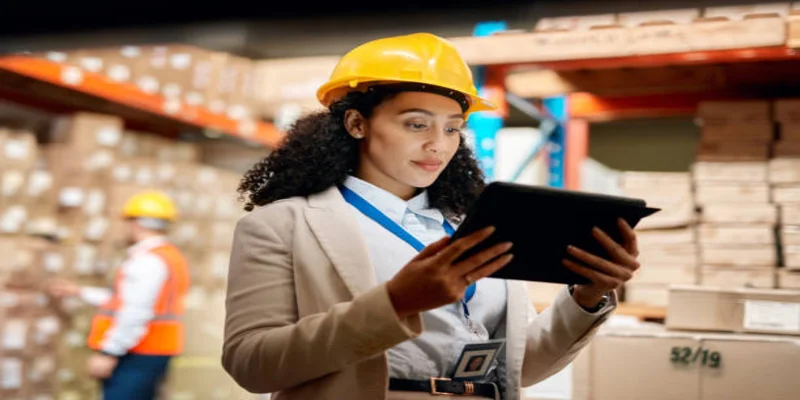 At SHIPHYPE, we take customer service and product quality seriously. We understand that pick-and-pack fulfillment services are critical to a successful operation, so we offer unmatched attention to detail.
Whether you need help with one order or hundreds, our team of experts will make sure your packages get out safely and on time. Here are the competent reasons why you should choose SHIPHYPE as your pick-and-pack service provider:
Equipped With Advanced Technology:
We use the latest technology to ensure your orders are processed efficiently and accurately. Our state-of-the-art pick and pack software allows us to track orders in real time, so you can rest assured that we're on top of every order from start to finish.
Deep Market Understanding:
We have a deep understanding of the pick and pack market, so we know exactly how to get your orders out quickly and efficiently. Our team of experienced professionals has the skills necessary to ensure your order arrives on time every time.
Unparalleled Customer Service:
At SHIPHYPE, customer service is our top priority. We are committed to providing you with the highest level of service and support, so you can rest assured that your orders are being handled in a timely and professional manner. Our friendly staff is always available to answer any questions or address any concerns.
Wide Range of Shipping Solutions:
We offer a wide range of shipping solutions to fit your needs. From local delivery to international shipments, we have the experience and resources to get your items where they need to go. We also provide customized packaging options and can even arrange same-day delivery in certain areas.
Request a quote
Fill the form below and our sales team will be in touch.
Don't like forms?
Email Us:
[email protected]