Looking to Outsource Order Fulfillment to a 3PL?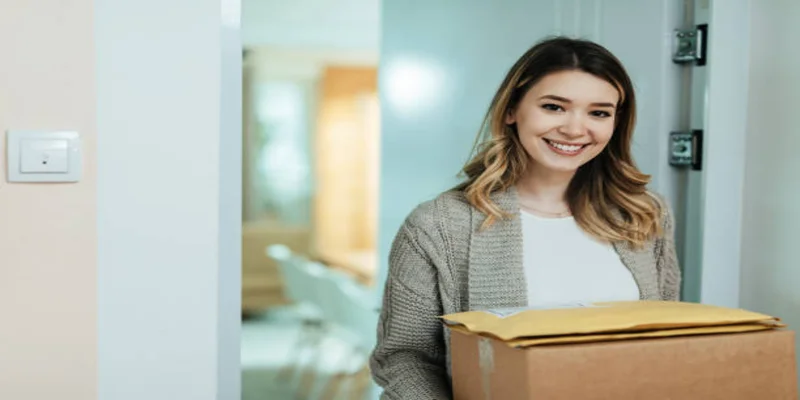 Advantages Of Using Order Fulfillment In California
Many eCommerce businesses prioritize product, website design, and marketing strategy but neglect a crucial aspect: eCommerce shipping. Delivering products promptly and affordably is essential for ensuring a satisfactory customer experience. Despite this, many eCommerce businesses find it challenging to achieve. Fulfillment services solve this problem by providing comprehensive logistics and order fulfillment services.
California fulfillment centers that operate in California are familiar with the state's unique challenges, such as its large population and expansive geography. This gives them an advantage when shipping products across the condition efficiently. Here are some of the benefits that come with using an order fulfillment service in California:
Regional Expertise
California has a very diverse market and geography, so order fulfillment services typically have an extensive understanding of the state's logistics networks. They also have experience shipping to various regions in California and are better equipped to handle any unexpected delays or issues that may arise during transit.
Saves Money And Time
A California fulfillment center in California can save your business time and money. These services can handle all the shipping and logistics needs, including packing, labeling, and tracking, allowing you to focus on other aspects of running your business. In addition, they usually have access to discounts from carriers that can help reduce your shipping costs. This is especially helpful for companies that ship regularly and must keep their costs low.
Increases Brand Appearance
Working with a third-party logistics company in California can also increase the appearance of your brand. Professional packaging and labeling services ensure that each package looks its best and reflects positively on your business. This helps to create a strong impression for potential customers and makes them more likely to trust your business when making future purchases. Accurate and fast delivery times can also help build customer loyalty and increase your overall brand recognition.
SHIPHYPE is the top order fulfillment service in California and has the expertise to help your business efficiently manage its operations and offer complete fulfillment services. We offer various eCommerce solutions, including storage and packing, domestic and international shipping, returns processing, inventory management, and more. In addition, our support team is always available to answer any questions about their services and guide you through the entire process.
Services offered by Order Fulfillment Company In California
Outsource fulfillment is very beneficial, especially for eCommerce business owners, because of its affordability and convenience. With SHIPHYPE's order distribution services, businesses can save time and money while ensuring the highest quality of service. Our services include:
Storage & Packing
SHIPHYPE offers a secure storage facility for your inventory. We also provide custom packing solutions to suit your needs, including special orders and delicate items.
Shipping & Delivery
We offer fast turnaround times for domestic and international shipments. Our delivery services are handled efficiently to ensure that packages arrive on time. We also provide tracking systems so you can monitor the fulfillment process progress of your order at all times.
Returns Management
Our returns management team will provide you with solutions for dealing with any returns. We will also manage all necessary paperwork and ensure the process runs smoothly.
Customer Service
Our friendly customer service team can answer any questions or concerns about our services. We strive to provide a personalized experience tailored to your individual needs. We are committed to providing exceptional customer service and satisfaction.
Things To Consider When Looking For Order Fulfillment Provider In California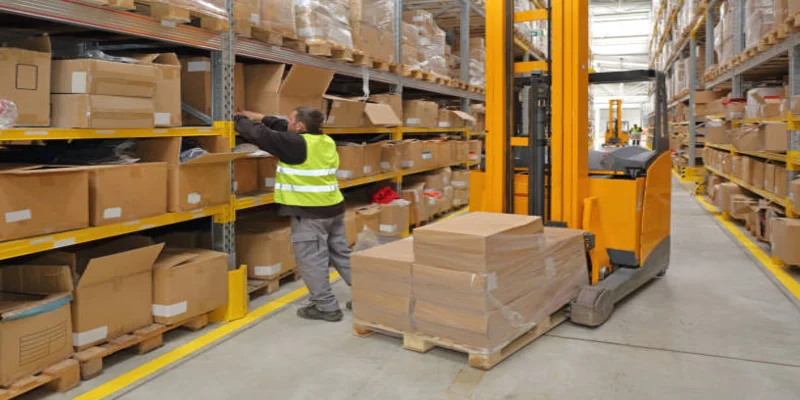 When choosing the correct third-party fulfillment centers in California, several things must be considered. First, researching and finding a provider that offers the highest quality services at competitive prices is significant. Some other factors are:
Location And Shipping Options
Location is essential for most businesses, and shipping options are vital when choosing an order fulfillment provider. Look for eCommerce fulfillment providers that offer easy-to-use online ordering, fast turnaround time, competitive rates, and reliable services.
Order Tracking System And Updates
It is essential to have a tracking system that allows you to monitor the progress of your distribution solutions. Look for providers that offer real-time updates and tracking systems so you can stay on top of your rankings.
Data Security
Data security is an important aspect to consider when choosing a fulfillment warehouse provider. Ensure the provider you are considering has the necessary measures to protect your data from hackers, viruses, and other cyber threats. In addition, look for providers that use encryption and other security protocols to ensure your data is safe.
SHIPHYPE offers a comprehensive suite of order fulfillment and logistics services that help you take your business to the next level. We understand the importance of seamless, reliable service. We offer a secure system for tracking orders, data security measures, and a dedicated team of experienced professionals to handle all aspects of your order fulfillment needs.
Does Your Business Need an Order Fulfillment Partner In California?
If your business operates in California or has a significant customer base in the state, it may greatly benefit from partnering with an order fulfillment provider in California. Such a partnership can offer numerous advantages, including faster shipping times, reduced shipping costs, localized customer service, and streamlined logistics within the region.
In addition, by collaborating with a local order fulfillment partner, your business can enhance efficiency, customer satisfaction, and overall operational effectiveness.
What Type Of Companies Look For Order Fulfillment Provider In California?
Companies of all sizes and industries look to collaborate with an order fulfillment provider in California. Whether it is a small business that needs help managing its eCommerce operations, or a large corporation looking for efficient logistics support, partnering with a local order fulfillment provider can deliver immediate benefits.
Retailers, manufacturers, distributors, wholesalers, publishers, and other businesses can benefit from the experience and expertise of a California order fulfillment provider.
Benefits Of Working With SHIPHYPE As Your Order Fulfillment Partner
SHIPHYPE is an excellent option for businesses seeking order fulfillment partners due to its reliability and efficiency. With their vast range of services and knowledge in the area, SHIPHYPE can provide several advantages that can optimize your fulfillment operations and improve customer satisfaction.
Advanced Technology
SHIPHYPE uses advanced technology to streamline and enhance order fulfillment procedures. Their powerful software is compatible with your e-commerce platforms, allowing you to manage inventory in real-time, track orders, and communicate smoothly with your customers.
Wide Network and Fast Shipping
SHIPHYPE has fulfillment centers strategically located throughout California, allowing for quick and affordable shipping of your products to customers throughout the state. In addition, with an extensive network of carriers, SHIPHYPE can provide efficient delivery, reducing transit times and improving the overall customer experience.
Scalability and Flexibility
As your business expands, SHIPHYPE can adjust its fulfillment services according to your growing order volumes. They can handle your changing needs with their capacity and flexibility, allowing for uninterrupted fulfillment operations even during seasonal peaks or sudden spikes in demand.
If you are looking for an experienced fulfillment partner, SHIPHYPE offers a range of services that can be tailored to your specific needs. We provide a wide range of services which include order fulfillment, warehousing and storage, shipping and returns management, kitting and assembly, labeling and packaging, and more. Contact us for more details.
Request a quote
Fill the form below and our sales team will be in touch.
Don't like forms?
Email Us:
[email protected]