Looking to Outsource Order Fulfillment to a 3PL?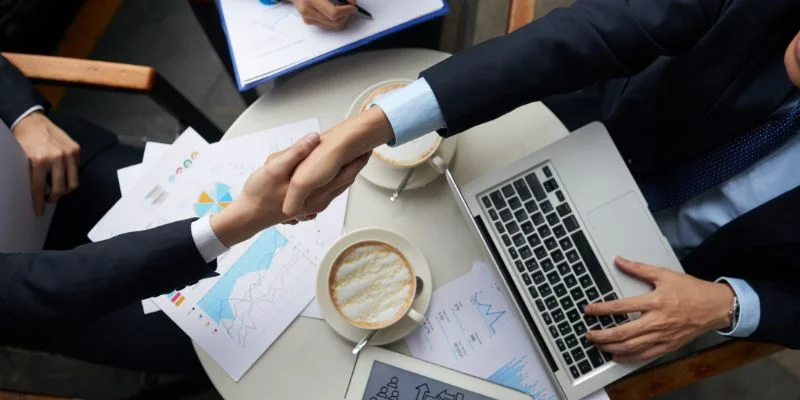 Advantages Of Using A B2B Fulfillment USA
Using B2B Fulfillment Services USA can help your business gain a competitive edge in the eCommerce business. Professional fulfillment solutions provide efficient supply chain and inventory management control, allowing you to focus on customer satisfaction and marketing efforts.
An advanced business intelligence tool gives real-time insights into order data and shipping trends. This helps you stay ahead of customer expectations and anticipate supply and demand in the future, allowing your business to remain competitive and profitable.
Benefits Of Working With A B2B Fulfillment USA
Working with a B2B Fulfillment USA comes with many benefits. Here are some benefits of working with a B2B Fulfillment USA:
Streamlined Order Management:
Working with a B2B Fulfillment USA provider enables your business to streamline and automate the order fulfillment management process. This ensures orders are processed quickly and efficiently, reducing costs associated with manual processing.
Secure Fulfillment Centers:
Partnering with a B2B Fulfillment USA provider means your business can access secure fulfillment centers with up-to-date inventory and tracking technologies. Business to consumer, be sure their orders are processed and shipped with the utmost care.
Bulk Orders Fulfillment:
Another great benefit of working with a B2B Fulfillment USA provider is the ability to fulfill bulk orders quickly and efficiently. With the right technology and processes, e-commerce businesses can easily handle large orders and have them shipped out on time.
Services Offered By B2B Fulfillment USA
B2B Fulfillment USA is a premier provider of supply chain solutions, offering a wide range of services to help businesses maximize their efficiency and profitability. Here are some of the critical services provided by B2B Fulfillment USA:
Warehousing & Inventory Management:
B2B Fulfillment USA can provide storage capacity, efficient inventory tracking systems, and quality control measures for your business's success. So I don't remember you running short on supplies. Because they understand that your supplies need to be stored correctly and in an organized manner
Reverse Logistics:
B2B Fulfillment USA can help manage your returns, exchanges, recycling, and repairs by providing knowledgeable customer support, efficient order processing, accurate information tracking, scheduled pickups, and secure shipping solutions.
Freight Management & Transportation Solutions:
B2B Fulfillment USA offers cost-effective, reliable freight management and transportation solutions tailored to your business's needs. They have entrance to a vast network of carriers, including air cargo, ocean shipping, ground shipping, and railroad services.
Things To Consider When Looking For A B2B Fulfillment Provider
Several essential factors must be considered when finding a reliable B2B fulfillment provider. Here are some of the multiple critical things to consider when selecting a B2B fulfillment provider:
Storage:
Does your fulfillment provider have adequate warehouse space to store and manage inventory? Consider aspects such as temperature, humidity, and security of the facility to ensure that products are safe while in storage. So you can feel convinced that your goods are stored in a secure and appropriate environment.
Technology & Automation:
What type of technology does a fulfillment provider use? Look for providers with the latest technological advancements, such as real-time tracking capabilities, automated order processing, optimized warehouses, and distribution centers.
Services:
Find out which services are offered by your fulfillment provider. Do they offer order management, returns & exchanges, customer service support, or consulting services? Ensure your provider can meet all of your needs and that their services will fit within the scope of your business.
Does Your Business Need A B2B Fulfillment Provider?
Today's businesses need a partner to handle their B2B fulfillment needs quickly and efficiently. A B2B fulfillment partner provider offers businesses with best in class warehousing and order fulfillment services to help them stay competitive. From providing electronic data interchange (EDI) services to customized shipping methods, a B2B fulfillment provider can help other businesses across the USA and other parts of the world gain a competitive advantage.
A B2B fulfillment company takes on the responsibility of picking, packing, storing, and shipping method products to customers on behalf of its clients. It also offers order tracking services to ensure orders are delivered on time. By partnering with a reliable B2B fulfillment center, companies can protect time and money while providing their customers with the highest service levels.
Differences Between B2B Fulfillment And B2C fulfillment
When it comes to B2B fulfillment, the orders are typically much more significant than those of B2C customers. This requires more efficient and accurate order processing since these businesses often need a large volume of products in a short amount of time. As such, many B2B fulfillment companies offer services such as inventory management and real-time tracking of orders.
On the other hand, B2C fulfillment is focused mainly on individual consumer orders. This includes order processing, pick and pack services, shipment tracking, and delivery options. Many B2C fulfillment companies also offer customer service support for those who want help with their orders.
What Type Of Companies Look For B2B Fulfillment?
B2B fulfillment has become integral to many companies' supply chain operations. Here are five examples of businesses that have found success in utilizing B2B fulfillment:
Retailers:
Many retailers rely on B2B fulfillment services for their e-commerce operations. By outsourcing the warehousing and shipping of their products, retailers can increase efficiency and reduce costs associated with storage and order fulfillment.
Manufacturers:
Many manufacturers rely on B2B fulfillment services to efficiently ship their products to the end customer. By outsourcing these services, manufacturers can streamline their operations, deflate costs and ensure timely delivery of products.
Distributors:
Distributors are responsible for supplying goods to retailers and other partners. B2B fulfillment services help them manage the logistics and order fulfillment process, enabling them to quickly and efficiently deliver orders across the country or around the world.
Why Choose SHIPHYPE?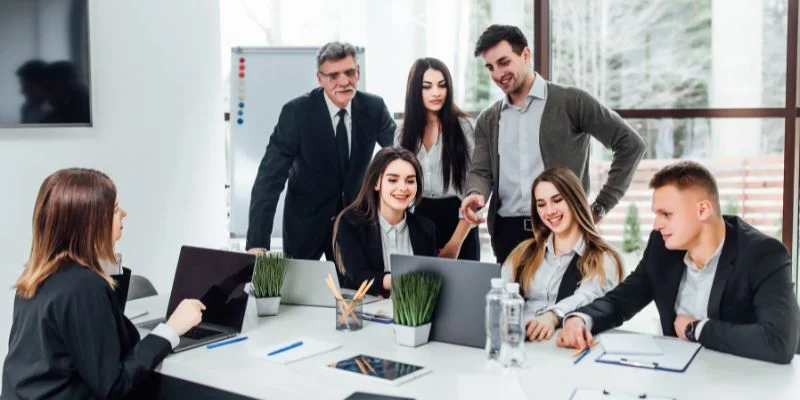 SHIPHYPE specializes in B2B fulfillment, providing a comprehensive range of services to businesses operating within the USA. Here are some of the cause why companies choose SHIPHYPE for B2B fulfillment:
Streamlined Logistics:
SHIPHYPE offers businesses streamlined logistics for their B2B fulfillment needs. With experienced professionals, state-of-the-art technology, and integrated systems, SHIPHYPE ensures the timely delivery of products and services that meet the highest quality standards.
Businesses of All Sizes:
SHIPHYPE works with businesses of all sizes, from small startups to large corporations. They understand the unique needs of each business and provide customized solutions to best suit their specific needs. So that companies can have the best solutions for their particular needs.
Types of Companies:
SHIPHYPE's B2B fulfillment services are ideal for businesses in various industries, including apparel, electronics, health & beauty, retail, hospitality, automotive, manufacturing, and more, so that companies from all industries can easily and quickly access the best fulfillment solutions.
Request a quote
Fill the form below and our sales team will be in touch.
Don't like forms?
Email Us:
[email protected]