Looking to Outsource Order Fulfillment to a 3PL?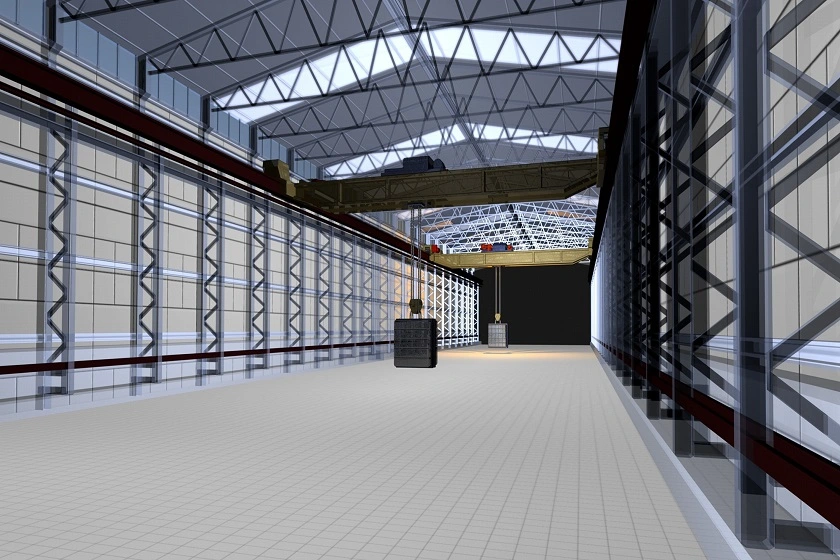 Our eCommerce Fulfillment Canada services offer you a single e-commerce platform to manage inventory, orders, shipping, and returns. With our fulfillment center in Canada, we can streamline the order process and get your products delivered quickly and reliably.
We offer an array of eCommerce fulfillment solutions tailored to meet the needs of e-commerce businesses in Canada. Our eCommerce fulfillment services include order processing, inventory management, pick and pack, last-mile delivery, and returns. We offer scalable solutions designed to grow with you as your e-commerce business grows.
5 Challenges Faced By Canadian Ecommerce Businesses In Shipping
As a Canadian ecommerce business, you may face several difficulties when it comes to shipping, including:
Navigating different customs regulations and tariffs: Different countries have different rules and regulations regarding shipping, which can be confusing and time-consuming.
International shipping costs: Shipping from Canada to other countries is often expensive. Costs can add up quickly, putting a strain on your ecommerce business.
Dealing with currency conversions and payment processing: Converting from Canadian to foreign currency can be tricky, and finding a suitable payment processor for your ecommerce business can be difficult.
Managing time delays: Shipping internationally can take a long time, so managing expectations is critical.
Finding affordable and reliable shipping options: Finding a cost-effective and reliable shipping option can be difficult, as not all carriers are the same.
Fulfillment companies like Shiphype offer ecommerce businesses a range of services, from inventory management and order fulfillment to last-mile delivery. At Shiphype, we understand these challenges and have developed solutions to make shipping easy for Canadian businesses. Our team of experts will handle all customs paperwork and ensure that your products are shipped at the most cost-effective rates. Additionally, we offer various shipping options, including ground and air transportation, to meet the needs of your business.
Our Services
In addition to our standard services of inventory management, pick and pack, labeling and packaging, shipping and tracking, and returns and exchanges, Shiphype also offers specialized services to meet the unique needs of your business.
Amazon FBA and FBM
Our Amazon FBA and FBM services allow you to take advantage of the powerful sales platform Amazon offers, with our team handling the logistics of getting your products to the warehouse and fulfilling orders.
Retail Fulfillment
Retail fulfillment services are also available for businesses selling through brick-and-mortar stores. Our team handles all aspects of eCommerce order fulfillment, from receiving and storing products to picking and shipping to the retail location.
Multichannel Marketplace and eCommerce
We also offer multichannel Marketplace and eCommerce fulfillment solutions, allowing you to sell your products through multiple eCommerce platforms and have all orders fulfilled from a single warehouse.
Innovative Shipping Solutions
Innovative shipping solutions for your online store include utilizing the latest technology and logistics strategies to find the most cost-effective and efficient methods of getting your products to your customers.
Overseas Freight
We offer freight services for businesses looking to expand overseas, handling all aspects of international shipping, including customs paperwork and tariffs.
Shipping can be a daunting task regarding eCommerce Fulfillment Canada services. We understand that businesses need reliable shipping solutions and fast delivery options for their e-commerce customers in Canada.
That is why we have developed an e-commerce fulfillment company center in Canada, so you can know that your orders are being fulfilled quickly and efficiently. Contact us today to learn more about eCommerce Fulfillment Canada and how we can help you reach your e-commerce goals.
Why Choose A 3PL eCommerce Fulfillment Center in Canada
3PL ecommerce fulfillment centers can offer a range of services, from storage and distribution to international shipping. Choosing a 3PL ecommerce fulfillment center in Canada gives you access to an experienced team of ecommerce professionals who know the ins and outs of ecommerce shipping in Canada.
Our ecommerce fulfillment center in Canada provides you access to a range of services, from inventory management and order fulfillment to last-mile delivery. We also offer international ecommerce shipping and returns processing. By choosing an ecommerce third party logistics company, you can be confident that your products will reach customers quickly and reliably.
Our Process
At Shiphype, we have developed a streamlined and efficient process to ensure that your orders are fulfilled quickly and accurately. Our process is as follows:
You send your products to our warehouse.
Our team receives and inspects your products, updating our inventory management system with the new product details.
When you receive an order, our team picks and packs the products, ensuring that the correct items are included and packaged securely for shipment.
We label and ship the order to your customer, including any necessary customs paperwork and tariffs.
Our team provides tracking information to you and the customer, allowing you to monitor the order's status quickly.
We also have a comprehensive returns and exchanges process that ensures issues are handled quickly and efficiently.
Our warehouse management system allows you to easily track your inventory, monitor the status of your orders, and receive notifications when it is time to restock.
In addition to our standard process, we also offer customized retail fulfillment solution to meet the unique needs of your business. Whether you want to expand into new markets or streamline your existing fulfillment process, Shiphype is here to help.
Why Choose Shiphype's eCommerce Fulfillment Services?
Omni-Channel Technology
Streamline order fulfillment and become more aware of your inventory, orders, and reporting by unifying D2C, B2B, and dropshipping channels with one reliable order management system.
Competitive Fulfillment Rates
Our eCommerce Fulfillment services provide competitive ecommerce fulfillment rates tailored to meet your e-commerce business's needs.
Dedicated Account Manager
Our dedicated support team is available to help you with any questions or issues during the fulfillment process. We have years of experience in ecommerce shipping and can provide expert advice and guidance.
Fast Shipping Solutions
We offer a range of ecommerce shipping solutions, from ground to air transportation. Our fast and reliable shipping options ensure that your products reach your customers quickly and safely.
Global Reach
Our ecommerce fulfillment solutions provide access to a global audience, with services available across North America, Europe, and Asia. We also have multiple fulfillment centers across Canada and USA.
Simplify Your Shipping, Maximize Your Growth With Shiphype!
"Simplify your shipping process and take your eCommerce business to the next level with Shiphype's expert fulfillment solutions. Try us out today!"
Request a quote
Fill the form below and our sales team will be in touch.
Don't like forms?
Email Us:
[email protected]