Looking to Outsource Order Fulfillment to a 3PL?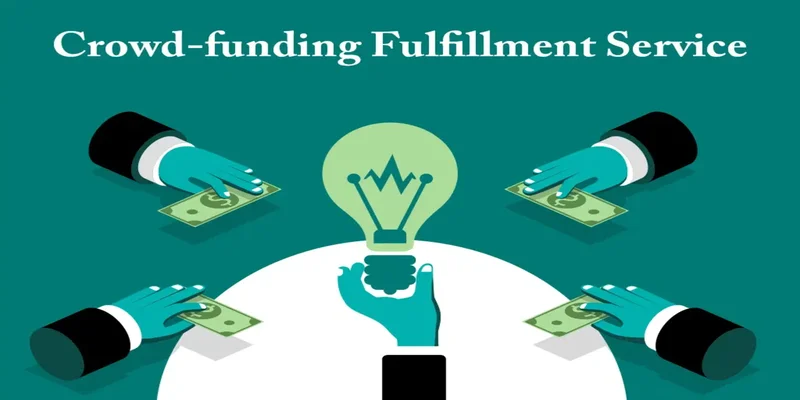 Advantages of Using a 3PL that specializes in Crowdfunding Fulfillment New Jersey
Using a specialized company to handle the shipping and delivery of crowdfunded products in New Jersey is smart for midsize businesses sell online and entrepreneurs. These special companies know exactly how to ensure your rewards get to your supporters smoothly. They're good at this and have specific plans to make everything easy.
They take care of everything from keeping track of what you have in stock to getting it shipped out. This means your products will reach the people who supported your project quickly and in great shape.
Expert Crowdfunding Fulfillment Knowledge
Specialized 3PLs in New Jersey bring invaluable expertise in managing the unique demands of eCommerce order fulfillment. They understand the intricacies of diverse product types and backer expectations, providing crucial insights to optimize the process.
Precise Inventory Control
These specialized 3PLs excel in efficient management systems. With advanced systems and experienced teams, they ensure accurate tracking of stock levels, preventing issues like overselling or stockouts. This precision enhances customer satisfaction and trust.
Seamless Shipping and Distribution
New Jersey-based 3PLs with crowdfunding specialization have established networks and partnerships with reliable carriers. This allows for timely delivery to backers, regardless of location. The streamlined approach satisfies customers and saves time and resources for the crowdfunder.
Services offered by 3PL companies in New Jersey
Companies that offer 3PL services in New Jersey provide helpful solutions for eCommerce businesses. They take care of important tasks like storing goods, sending them to customers, and keeping track of inventory. They also handle packing and same-day shipping orders and even manage returns. These services make it much easier for businesses to handle their products.
Warehousing
3PL companies in New Jersey provide a safe, organized space to store your goods. Imagine it like a big, secure storage room where your products are kept until they're needed. This helps keep everything in one place and ensures your items are protected.
Shipping and Delivery
These companies are experts at getting your products to your customers. They use their special networks and know-how to ensure your packages reach the right people quickly and efficiently. It's like having a team of delivery experts working for you.
Inventory Management
This means carefully monitoring how much of your product is in stock. It's like having someone in charge of ensuring you never run out and that you don't have too much sitting around. This helps you save money and keeps your customers happy.
Order Fulfillment
When someone orders, 3PL companies pack the items and send them out. They ensure everything is assembled correctly and sent to your customers on time. It's like having a professional packing and international shipping team.
Returns Management
Sometimes, customers need to send things back. 3PL companies can handle this process for you. They take the steps needed when customers want to return a product. This makes the process smooth and easy for everyone involved. It's like having a dedicated team to handle any returns that come your way.
Things To Consider When Looking for a Crowdfunding Fulfillment New Jersey Provider
Choosing the right Crowdfunding Fulfillment stress-free services provider in New Jersey is crucial for any entrepreneur or eCommerce business looking to deliver their crowdfunded products efficiently. Among the many options available, SHIPHYPE stands out as a leading fusion fulfillment company known for its exceptional services.
However, there are several important factors to consider when making this choice.
Expertise and Specialization
Assessing their expertise in handling crowdfunding projects is essential when seeking an eCommerce Fulfillment services provider. SHIPHYPE, as a prominent international fulfillment company, specializes in precisely this area. Look for providers who understand the unique demands of crowdfunding, from managing diverse products to meeting backer expectations.
Location and Reach
The geographical location of your order fulfillment services provider can greatly impact shipping costs and delivery times. New Jersey, being strategically positioned, offers excellent access to major markets in the Northeast. SHIPHYPE, based in New Jersey, provides a centralized location for efficient distribution.
Scalability and Flexibility
As a crowdfunding campaign progresses, your order fulfillment needs may change. Choosing a provider like SHIPHYPE that can adapt to varying order volumes is crucial. We should be able to scale up operations during high-demand periods and downsize during quieter times, ensuring cost-effectiveness and efficient service.
Technology and Integration
A proficient order fulfillment provider should have advanced technology systems that integrate seamlessly with your crowdfunding platform. SHIPHYPE offers state-of-the-art tools to manage orders, track inventory, and provide real-time updates, enhancing transparency and control over the fulfillment service process.
Does Your Business Need A Crowdfunding Fulfillment New Jersey Provider?
If your business is running a crowdfunding campaign and you want to ensure that your backers receive their rewards promptly and in excellent condition. In that case, you need a Crowdfunding order Fulfillment provider in New Jersey.
They specialize in managing the intricate process of efficiently delivering crowdfunded products, ensuring everything runs smoothly from warehousing services to international shipping. This ensures a positive experience for your supporters and contributes to the success of your crowdfunding venture.
Differences Between Crowdfunding Fulfillment And Traditional Fulfillment
Crowdfunding order Fulfillment centers are specifically tailored for businesses that have raised funds through crowdfunding campaigns. It involves storing, packing, and shipping products to the project's backers.
On the other hand, Traditional Fulfillment is a broader service used by businesses for their regular product sales, whether online or in stores. It covers a wider range of operations, including managing inventory, processing orders, and handling returns, and it's not limited to crowdfunding projects.
Streamline Your Crowdfunding Fulfillment by Partnering with SHIPHYPE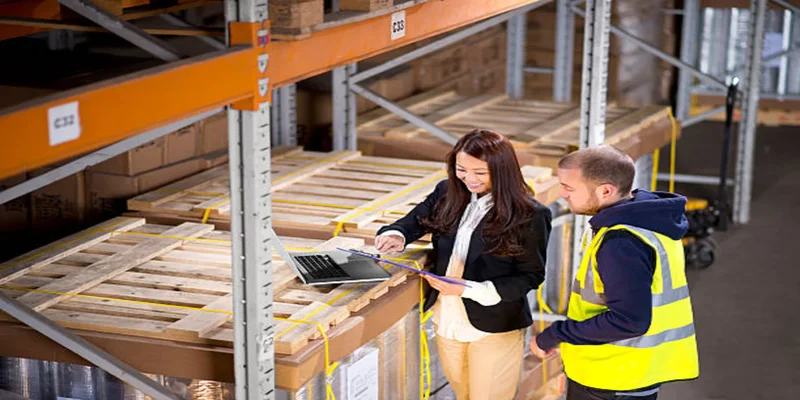 Ensuring your crowdfunded products reach your backers smoothly is crucial for a successful campaign. That's where SHIPHYPE comes in. We're experts at handling all the details of getting your products from your warehouse to your customers. Partnering with us can make a big difference in how efficient and successful your eCommerce fulfillment process is.
Expert Crowdfunding Support
SHIPHYPE specializes in helping crowdfunders. We know exactly what it takes to manage and deliver crowdfunded products effectively. With our expertise, you can be confident that your backers will receive our rewards in excellent condition and on time.
Strategic Fulfillment Location
Where your fulfillment partner is located matters. SHIPHYPE, based in a prime location, offers easy access to major markets. This means your products can reach customers faster and with discounted shipping rates. It's a strategic advantage that can boost your crowdfunding campaign.
Efficient Inventory Handling
Keeping track of your inventory is a big job. SHIPHYPE's advanced systems ensure you always know what you have in stock. This helps prevent issues like running out of products or having too much sitting around, saving you money in the long run.
Smooth Order Packing and Shipping
When orders come in, SHIPHYPE packs them up and sends them out. We ensure everything is assembled correctly and sent to your backers on time. This level of professionalism ensures your backers have a positive experience, which is crucial for the success of your crowdfunding campaign.
Optimize your eCommerce fulfillment process with SHIPHYPE for seamless and successful campaigns; partner with us today!
Request a quote
Fill the form below and our sales team will be in touch.
Don't like forms?
Email Us:
[email protected]